Podcast: Play in new window | Download | Embed
"Networking is the No. 1 unwritten
rule of success in business and
your professional life "
If you are like us,  you're also missing making new friends.
The current situation is making it very challenging to meet people outside of your courses, institution or even city.
This is why we started these totally FREE virtual meetups.
WE SOLVE FIVE PROBLEMS
We want to give you the opportunity to:
Meet (see and talk) with new people. An chance for you to network.
Learn how others are solving the same problems you are currently having.
Grow your network. Interact with students from other areas of study, colleges or universities. Talk to people living in other cities and countries.
Have an optimistic conversation with interesting topics.
Have a good interesting chat, while focusing on solutions rather than problems.
The media and news are only giving us negative and stressful news.
This is a reaction to this.
This is a free event.
REGISTER HERE.
Invite your friends, send them this link: shorturl.at/dnRV0
"It's the people we hardly know,
and not our closest friends,
who will improve our lives
most dramatically"
-Meg Jay
WE ARE NOT
1. These are NOT presentations, conferences, classes or seminars.
2. We will NOT try to sell you anything.
3. We are simply guiding the conversation and making sure we don't go overtime.
We are NOT going to talk much.  This is a chance for YOU to talk, interact, meet, network and learn from others.
These are informal guided chats.
You can even bring a drink/food when joining us.
All we ask is that you are respectful and listen to what others have to say.
"Everyone should build
their network before
they need it."
– Dave Delaney
TOPICS
Topics change every time we meet.
Some examples of what we talk are:
– What strategies do you use when negotiating something? OR
– What's a productivity hack you implement every day? OR
– What do you wish you knew before you started your course?
JOIN OUR FACEBOOK GROUP
Get notified on our next meetup topic. 
—————————
REGISTER FOR OUR NEXT NETWORKING EVENT HERE.
"Networking is an investment
in your business. It takes time
and when done correctly
can yield great results for
years to come."
-Diane Helbig
THIS IS WHAT THEY SAY ABOUT OUR MEETUPS
We've only received positive feedback from the previous sessions we've had.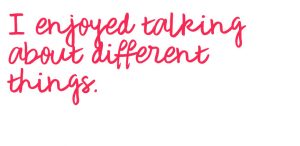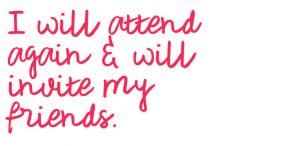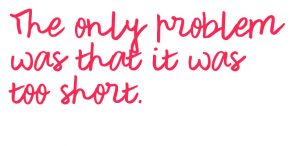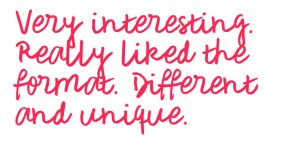 Dr Barbara Fredrickson, a top Psychology Professor and the head of the Positive Emotions and Psychophysiology Lab at UNC, surveyed more than 600 people for a study related to happiness. They found that people who spent their time scrolling on social media and interacting with people purely through chat or text reported feeling negative emotions.
This proves that "Interacting with others doesn't seem to help much when you can't actually see or hear the people you are communicating with".
CLICK TO REGISTER
Feel free to invite all your friends! We are sure you'll enjoy it.
Next events: Thursdays at 6 pm (Syd/Melb/Bris time)
"Networking is by far the most
important aspect of school.
The classroom is a distant second."
– Jay Devivo