WE ARE
NOT
JUST
ANOTHER
PODCAST.
We are not a new project
We take these projects very seriously. We have been bringing optimistic messages to the community for more than 130 weeks.
We have been an iTunes top 15 education podcasts and have reached millions of people in the process
These are Australian podcasts BUT they are truly worldly programs with exclusive guests from all corners of the world.
We are genuinely working hard to bring distinctive messages by talking to unique and incredible individuals.
Innovator Diaries and TIPS create the perfect channel to bring educational messages to the broader community.
Ricardo has 21-years of experience in Education
I  have been working in the International Education industry for more than 20 years.
I've talked to tens of thousands of students from all over the world, to help them fulfil their dream of studying overseas.
These podcasts are a continuation of this life purpose: To help people move forward in life.
I have had the privilege to travel to more than 60 countries all over the world.  I am driven by wanting to understand different points of view of people from all walks of life.
My promise is to bring you relaxed, meaningful conversations, that will make you reflect and learn new strategies to move forward in life.
These are not another scripted interviews. They are far from it. You can read my story here.
Please see the below video testimonial and read what previous guests say about their experience.
About us. 
ABOUT RICARDO (PODCAST HOST)
Please read my story here.
This is the quickest way for you to learn more about me.
Ricardo hosts every single episode of the Innovator Diaries and TIPS Podcasts.
You can also check my LinkedIn profile here.
ABOUT THE PODCASTS
Innovator Diaries and TIPS are education podcasts (#13 and #15 in the Education Categories of iTunes).
I (Ricardo) chat with influential people and leaders from all walks of life with the purpose to provide practical and actionable advice that others can apply to their own lives.
My mission is to help others especially students, the younger generation and people who are trying to get to the next step in their life.
Having said this lots different kinds of people, including business owners and entrepreneurs listen to our episodes as we do pass practical advice and strategies that they can implement.
The idea is to create win-win-win scenarios:
For our special guests:
We are a new channel for them to spread their message and increase brand awareness.
We are more than happy to talk about any current & future projects the may have (with more than 178,000 people visiting our website in a single month).
For our listeners:
They get optimistic messages and practical tips directly to their device for free (it's like they have their own personal mentoring session).
For the host (me):
To have the privilege of talking to amazing people. Nothing better and more uplifting than to have an interesting, meaningful and purposeful conversation.
SPONSORS
We are open to the idea of getting external sponsorships in order to make this project a lot more sustainable for the long run.
Please do not hesitate in contacting Ricardo if you are open to creating partnerships or you are open to sponsoring some episodes.
Please note we reserve the right to decline or reject a sponsorship
WHERE ARE THE PODCASTS PUBLISHED?
We are currently publishing the podcast in the following channels.
Website (www.innovatordiaries.com)
The audio episodes can be downloaded (for free) in Apple iTunes, Spotify, and any major podcast app there is.
The episodes can also be searched and found on Google as we use SEO (which mainly link to the above sites).
Social media channels: Facebook (in groups and pages), Instagram (groups and pages), YouTube, Linkedin and Reddit. If new channels appear, and we think they are suitable we may start using them. However, these are the ones we currently use.
I include interview links within the emails send to prospective guests
INTERESTING STATS
Hundreds of guests and growing.
2 years of consistently releasing weekly episodes. This demonstrates how serious Ricardo is about this project.
After the TIPS podcast started, we are now releasing 5 weekly episodes on a consistent basis.
Guests include a diverse group of leaders from industry, the arts, sporting and cultural communities. This includes world-record holders, Directors and CEOs, Olympic athletes, best-selling authors, high-level coaches, Hall of Fame inductees, world-class keynote speakers and survivors of major life events.
1,252,813  total web visits since we started the podcast (as of August 2020)
14,442 web visits in a single day (this is a record I am looking to break soon).
Innovator Diaries reached No. 13 in the Education Category in iTunes
TIPS podcast also reached #15 in the "how-to" category of iTunes. 4 weekly episodes are released. 80+ episodes recorded and scheduled and more than 25 guests (as of August 2020)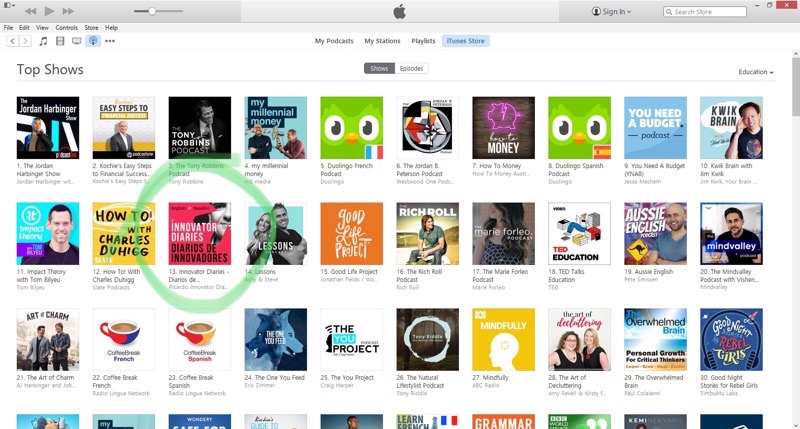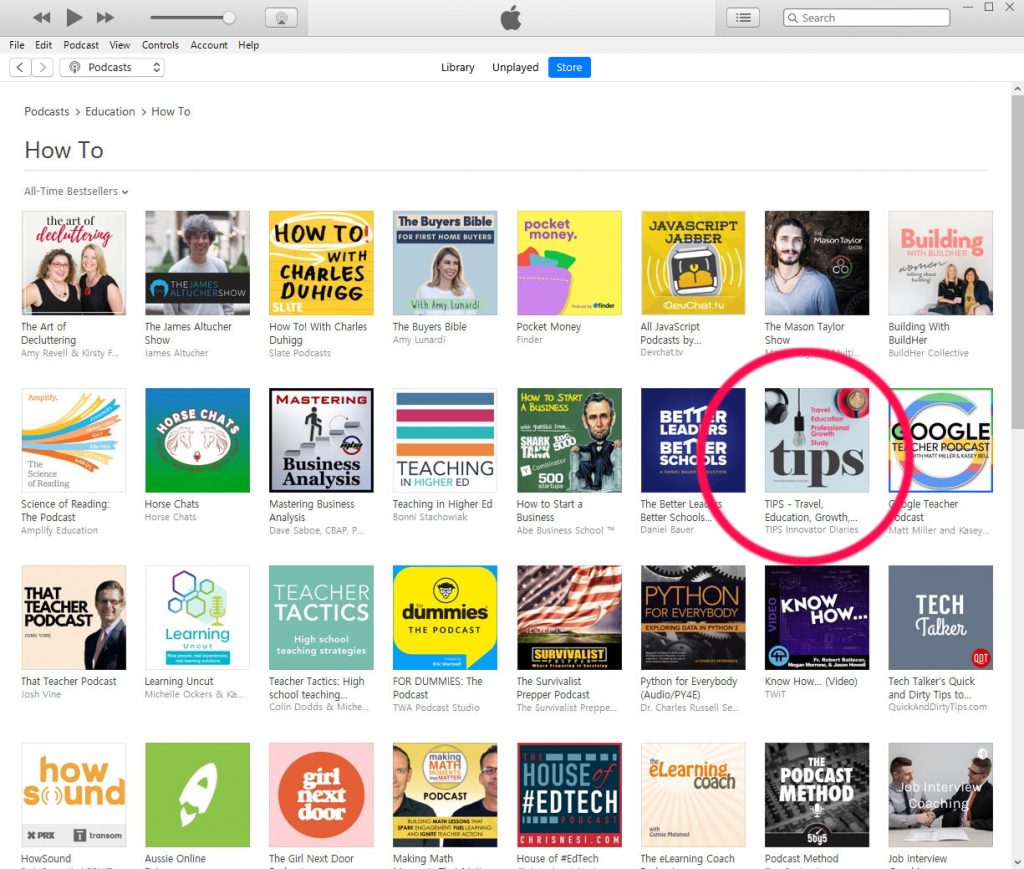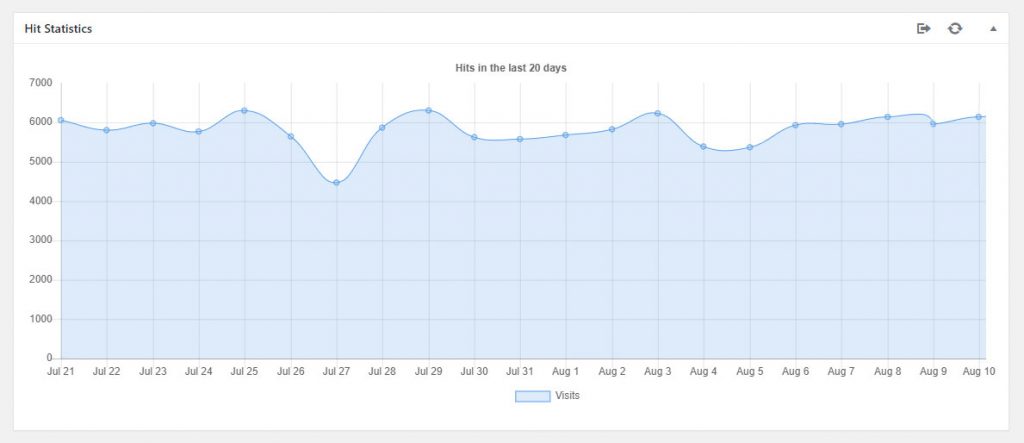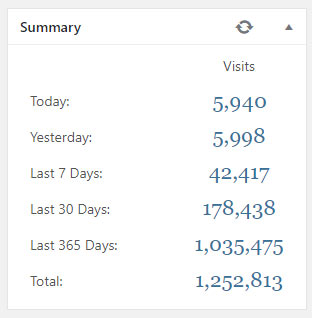 Innovator Diaries Guests
Here are just 20 of the more than 130 amazing guests I have had the honour to talk to.
Head of Global Innovation for IKEA, Stiven Kerestegian
Chief Creative Officer Cirque Du Soleil, Diane Quinn
7-time world surf champion (Hall of Fame), Layne Beachley
Founder SheEO, Vicki Saunders
Director of the Australian Antarctic Division, Kim Ellis
Polar explorer and person who has covered the most distance on ice and sea in history, Geoff Wilson
World Record Freediver and Navy Seal Trainer, Anna von Boetticher
Apple Australia Managing Director (formare) and Equality Champion, Diana Ryall
Founder 'Death Over Dinner', Michael Hebb
World Top 5 Business Coach and Best Selling Author, Chester Elton
Editor in Chief of Entrepreneur Magazine, Jason Feifer
Keynote Speaker and living proof that anything is possible, Alvin Law
Director Future Global Innovation for Adidas, Christopher Robertson
Best dog photographer in the world, Alex Cearns
Award-winning Architect and Designer of the Best House In The World, William Smart
Innovation and creativity expert and thought leader, Professor Alf Rehn
Best selling author, Producer of Emmy award plays, Founder of 7:47 and Gratitude Guru, Chris Schembra
Inventor of FLOW Beehive, Stuart Anderson
BLUEY creator, EMMY award winner, Joe Brumm
Best barista in the world, owner of ONA Cafe and coffee roasters, Sasa Sestic